Southeastern Community & Family Services, Inc. Newsletter Issue #16 - March 2016
"To do all things necessary or proper to
aid in improving the education, economic opportunities, living
environment and general welfare of the people........"
<![if !vml]>
<![endif]>According to the Centers for Disease Control and Prevention (CDC) mental illness is defined as collectively all diagnosable mental disorders" or "health conditions that are characterized by alterations in thinking, mood, or behavior (or some combination thereof) associated with distress and/or impaired functioning. Depression is the most common type of mental illness, affecting more than 26% of the U.S. adult population. It has been estimated that by the year 2020, depression will be the second leading cause of disability throughout the world, trailing only ischemic heart disease (www.cdc.gov).
The stigma that goes along with mental illness can often be embarrassing for individuals who have been diagnosed and can often go untreated due to self and societal perceptions.
Factors such as pregnancy, child birth, genetic, biological, environmental, and societal issues can all cause varied levels of mental depression; however, many of them are treatable. A diagnosis for mental illness can be determined by testing measures such as a physical exam, lab tests and a psychological evaluation (www.mayoclinic.org). It is often difficult to determine the type of mental illness that an individual may be experiencing; however, testing is definitely important to determine accurate treatment methodologies.
The first step is for one to recognize and admit that something is not right with themselves or for others to identify major behavioral changes in their loved ones. The Mayo Clinic suggest the following noticeable symptoms for mental illness:
Feeling sad or down

Confused thinking or reduced ability to concentrate

Excessive fears or worries, or extreme feelings of guilt

Extreme mood changes of highs and lows

Withdrawal from friends and activities

Significant tiredness, low energy or problems sleeping

Detachment from reality (delusions), paranoia or hallucinations

Inability to cope with daily problems or stress

Trouble understanding and relating to situations and to people

Alcohol or drug abuse

Major changes in eating habits

Sex drive changes

Excessive anger, hostility or violence

Suicidal thinking
It is possible that in our field of Community Action our clients may experience related issues as they cope with socioeconomic stressors such as poverty. In our roles, we should take these warnings very seriously and guide them to professionals that can help. Additionally, we must pay closer attention to those in our home and in the workplace. Sometimes abnormal behavior is just a cry for help and what's important is that we as community professionals do not turn a "deaf ear" to the problem, rather offer solutions through the appropriate referrals. I have heard of so many related stories where people have noticed unusual behavior in an individual and no one truly pays attention until a tragedy occurs and it's too late. Let us be more aware and pay closer attention to those we serve. We could very well be the link between their illness and their wellness.
The Mission Continues.......................
SCFS in Action
A thank you letter from one of the many we've served
I would like to thank Southeastern Community & Family Services for the assistance I've received. I was a certified nursing assistance who always had goals of providing a great life for my family. I worked part-time, while attending college, and gained a medical assistant certification. Then I completed my Associate's degree in Arts from Richmond Community College and also graduated with a Bachelor's degree in Social Work from UNCP. I must say, I love the career I chose. I now work as a social worker within the medical field. I received the opportunity to start my new career 3 months after I graduated.
For my next goal, I desire my Master's degree in social work. Once you have that dream/goal in mind, and understand you have a purpose keep in mind, be inspired and motivated to know that nothing is impossible. Mrs. Brown within the facility is a great person. I believe she was dedicated to see me thrive and succeed. She was a great assistance on my behalf. She never looked down on me; she has given me the upmost respect and kindness when handling my cases. I am thankful for the opportunity provided for my family while I accomplished my goals. Coming off the program is not a feeling of loss, but of gratitude. The assistance provided by SCFS presents a bridge over a barrier so tough to overcome. Most of all, Christ deserves all the glory in my life. Without my faith, I would not know to stay guided. He is the source that provides all the resources!
Thanks for it all, and many blessings to the staff/recipients on the program. There are no limitations in succeeding. Trust and believe what you have in you.
Employee Spotlight
Connie Canery
<![if !vml]>
<![endif]>Greetings to you, it brings me great pleasure to introduce myself. My name is Connie Canery. I was born on February 8th, 1949 to the union of Mr. Donnie and Nannie "Skippy" Campbell Thompson. I attended the inner city schools of Fairmont, North Carolina as a child. Which, later lead me to attend Robeson Community College where I received my Associates of Applied Science degree. I am the proud mother of five children of my own, Valerie, Donald, Danny, Dewayne, and Danin Thompson of which my son Danin went on to be with the Lord, seven beautiful grandchildren and nine great-grandchildren. This experience of such a great tragedy caused me to adapt closer relationships with my surviving children individually and collectively. Not stopping there I began volunteering with the Head Start program and many different local community organizations. To date I raised a total of thirty seven children outside of my very own. I guess you can agree that I really love children. It was my desire to be an example and inspiration to my children and all children so I took a leap of faith and went back to college and received my Bachelors of Science in Early Childhood Education from Mount Olive College. From passions of all children and my children I began my start with the Head Start program as a parent volunteer. This change of pace adapted my character to start working as a Family Service Worker on January 2, 1972. Certainly there was no stopping there I soon became the Shared Center Manager and then the Center Manager, which I currently still hold .Within the Head Start program I attended several North Caroline Associations. I spear headed many partnerships with community involvement such as coaching many Softball and Baseball Recreational activities year round receiving awards from Laymen League for special recognition for youth role modeling of my Church. This opportunity was my way of bridging the gap between parents and children in the community building relationships and community involvement. There's a saying that you're only as old as you feel. With that being said I figured I'm still a thriving young lady. Upon the death of my sister I gained three amazingly gifted young boys, who were diagnosed as ADHD. They have played a major role in my activeness giving them a loving environment and encouragement that they too can become anything that they desire. Many people are to be thanked for my major success over the years. Truly I can't take full credit, without God, prayers, and support of so many people all around me. Over the years I have served on several boards as the chairperson in my community. President of the PTA for the Head Start program, Director of Recreation Departments in Fairmont, North Carolina, Life Guard for my Church Pool; I was also a top contender in the Dancing with the Stars fundraiser for the United Way organization. I also enjoy singing in my church choir and strongly supporting our church youth department in all endeavors. So many awards and certificates have been presented in my honor over the years but of them all the greatest achievement was receiving guidance from my previous supervisor Ms. Nancy Griffin, for she taught me how to be efficient in my job. Special thanks to Ms. Carol Ward for giving me my position, and Emily Oxendine for encouraging me to persevere. Such gratitude comes to heart for my former pastor Dr. J. Johnson for believing in me and teaching me the foundations of knowing that I could do all things through Christ that strengthens me, and our very own Lucille Olige and Denita Campbell for being such an amazing spiritual motherly influence reminding me to remain prayerful, and relying solely on God for direction and answers. For children was much more than a mere idea, it is my passion, it is my life, and it is my calling.
Mrs. Canery pictured with Patricia Beier, The North Carolina Head Start Association President.
Mrs. Canery was awarded for the NCHSA Support Staff of the Year. Mrs. Canery was recognized at the NCHSA banquet on March 17 in Raleigh. We are very proud of her and she serves as shining examples of the quality of our staff.
Welcome to the 16th edition of our newsletter. If you remember, our January Newsletter theme was "Invest in your Health". We focused on the 6 types of health conditions: physical, emotional, mental, social, spiritual, and environmental. This month we chose to focus on two closely related types: emotional and mental. From young children to the most senior adult, we are affected by these 6 types of health conditions. It is our goal to go in depth so that we all have the knowledge to make necessary changes in our lives. It is believed that there is be no greater investment than in our health and having more information can only help us, our communities, and our families.
Employee Spotlight
Gwen Williams
<![if !vml]>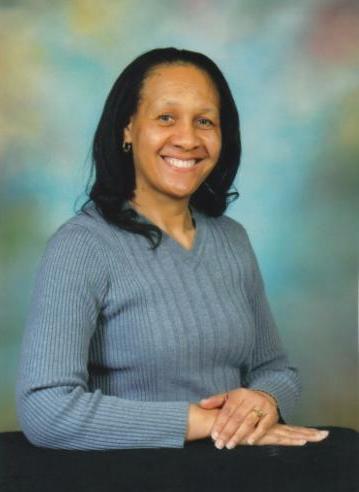 <![endif]>In the school year of 1989-1990, my son entered Northwest Head Start and I became a parent volunteer at the center. Through volunteering, I was hired as a substitute worker. While in this position, I gained experience and won the confidence of the Lead Teacher as a reliable worker. When the position of Kitchen Manager became vacant, I substituted until I was hired full-time. In 1995 I was transferred to the position of Social Service/Health Aide (which is now titled Family Service Worker) at Ransom Head Start Center. During school year 2012-13 I was transferred to Baltimore Head Start Center where I continue to serve as the Family Service Worker.
My education level upon entering Head Start employment was 1.5 years of college transfer credits at Bladen Community College. I have since earned two Associate degrees, one in General Education and the other in Early Childhood Education. With the General Education degree I was able to transfer to UNC-Wilmington and I am currently a Senior working toward my degree in Social Work. Other credentials that I have earned are the NC Family Support Credential, NC Administration Level 2, and the NC Early Educator Certificate Level Ten.
In 2003 I met the love of my life, Perry F. Williams, and we became "one" in 2005. We
share 3 sons, 1 daughter and 3 granddaughters. Our church family is Macedonia Missionary Baptist Church, where I usher on the 1st and 5th Sunday. We are avid sports fans of the Carolina Panthers and Atlanta Hawks. My son, Choyce lives in Atlanta, Georgia and during Easter break we attended a Hawks game.
I give all the praise to Jesus Christ for He is my everything.
Mrs. Williams pictured with Patricia Beier, The North Carolina Head Start Association President.
Mrs. Williams was awarded for the NCHSA Family Advocate of the Year. She was recognized for her accomplishment at the NCHSA banquet on March 17 in Raleigh. We are very proud of her and she serves as shining examples of the quality of our staff.
The Importance of Emotional and Mental Health
What is Mental and Emotional Health?
Mental and emotional health refers to you overall psychological well-being. It includes the way you feel about yourself, the quality of your relationships, and your ability to manage your feelings and deal with difficulties. In other words it's really important. Being mentally and emotionally healthy is much more than being free of depression, anxiety, etc. Just simply not feeling bad is not the same as feeling good. While some people may not have negative feelings, they still need to do things that make them feel positive in order to achieve a good status of mental and emotional health. People who are emotionally and mentally healthy have: a sense of contentment, the ability to laugh and have fun, the capability to deal with stress, a sense of meaning and purpose in all aspects of their lives, the ability to adapt, a balance, the ability to build and maintain relationships, and self-confidence.
Just because one is emotionally and mentally healthy doesn't mean never going through bad times. We all go through disappointments, loss, and change. These are normal parts of life. But, they can still cause sadness, anxiety, and stress. The difference is found where people with good emotional health have an ability to bounce back. This ability is called resilience. People who are emotionally and mentally healthy have the tools for coping with difficult situations and maintaining a positive outlook. They remain focused, flexible, and creative in bad times as well as good. One of the key factors in resilience is the ability to balance stress and your emotions. The ability to recognize your emotions and express them appropriately helps you avoid getting stuck in depression, anxiety, etc. Another key factor is having a strong support network. Having trusted people you can turn to for encouragement and support will boost your resilience in tough times.
Risks for Poor Mental and Emotional Health
Your mental and emotional health has been and will continue to be shaped by your experiences. Early childhood experiences are especially significant. There are several risk factors that can damage mental and emotional health.
Poor connection or attachment to your primary caretaker early in life:

Feeling lonely, isolated, unsafe, confused, or abused as an infant or young child.

Traumas or serious losses, especially early in life:

Death of a parent or other traumatic experiences such as war or hospitalization.

Learned helplessness.

Negative experiences that lead to a belief that you're helpless and that you have little control over the situations in your life.

Illness:

especially when it's chronic, disabling, or isolates you from others.

Side effects of medications:

This is especially true for older people who may be taking a variety of medications.

Substance abuse:

Alcohol and drug abuse can both cause mental health problems and make preexisting mental or emotional problems worse.
In order to maintain and strengthen your mental and emotional health, it's important to pay attention to your own needs and feelings. Don't let stress and negative emotions build up. Try to maintain a balance between your daily responsibilities and the things you enjoy. If you take care of yourself, you'll be better prepared to deal with challenges if, and when, they arise.
Do things that positively impact others.

Being useful to others and being valued for what you do can help build self-esteem.

Practice self-discipline. Self-control naturally leads to a sense of hopefulness and can help you overcome despair, helplessness, and other negative thoughts.

Learn or discover new things.

Think of it as "intellectual candy." Try taking an adult education class, join a book club, visit a museum, learn a new language, or simply travel somewhere new.

Enjoy the beauty of nature or art.

Studies show that simply walking through a garden can lower blood pressure and reduce stress.

Manage your stress levels.

Stress takes a heavy toll on mental and emotional health, so it's important to keep it under control. While not all stressors can be avoided, stress management strategies can help you bring things back into balance.
©Helpguide.org. All rights reserved.
Smith, Melinda, Robert Segal, and Jeanne Segal. "Improving Emotional Health."Help Guide. Helpguide.org,
Employee Spotlight
Brenda Lowery
<![if !vml]>
<![endif]>I was born in Lumberton, Robeson County, NC, to the late Zeb and Bulah Locklear. I was one of twelve children, and have seven brothers and four sisters.
My husband is Mitchell Lowery. We have been married for 32 wonderful years and have two sons. The eldest, Dennis, an engineer, and his wife Charlotte teaches Science at Lumberton High School. Our youngest son is Travis Lowery, who is employed as a Line Technician, and his wife Montana is an assistant pharmacist in Lumberton. We have one grandchild, Kadon Lowery, who at fourteen months old is my pride and joy. I am a member of Hoke County Church of God, where I serve as a member of the choir and as a Young Adult Sunday School teacher. I enjoy spending time with my family, fishing, and cooking.
I started working at Sara Lee Knitting as a machine operator in 1987. My passion was always to work with children. After five years in the textile field, I applied for the Assistant Teacher's position at Duffie Head Start Center in 1993. I accepted the Associate Teacher position after my first year as an Assistant Teacher. When the opportunity arose for me to go back to school, I enrolled at Robeson Community College and received my Associates degree in Early Childhood Education in 2004. In 2005 I was promoted to Assistant Center Manager at Red Springs Head Start Center. In August 2005, I made the decision to further my education and earned a Bachelor of Arts Degree in Sociology in 2010 from the University of North Carolina - Pembroke. I worked in the position of Assistant Center Manager for seven years and then went back to my first love - the classroom.
I have enjoyed working for the past twenty-two years with the children. I want to be a role model for my students and to help promote their learning abilities.
Head Start Celebrates Dr. Seuss's Birthday!